(XB1)AnnabelleNewell
Xbox Member
Content Count

84

Joined

Last visited
About (XB1)AnnabelleNewell
About Me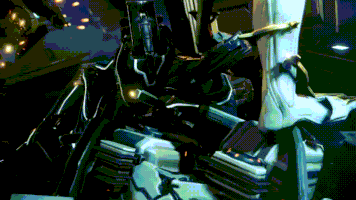 Heya, welcome to my page and stuff!
First off, some things you should know about me in general:
• I don't tolerate disrespect, whether to me, a teammate, clanmate, or close friend.
• I will always discuss topics of or related to Warframe and the developers in any light I please. It's called constructive criticism.
• I will reply to forum replies whenever I get the chance.
• If I simply do not like you, I won't acknowledge you. Easy.
• I play Warframe regularly, so I'm online almost 90% of the time.
• I'm not here to waste time, so don't even try to bait me.
• Just because I'm a female, does not mean I want to date anyone of you "males" that is insignificant to me and I have better things to worry about.
• If you have an issue with a comment posted in the forums by me, here's a tissue. I have every right to my opinion just as you do as well.
I'm a fairly easy going person. I have no problems with making new friends. All I ask is to be respected in return. 
Far as this game goes, I'm currently a MR 20.
🌹🌹🌹