(Click to make image bigger)
I'm trying to make my Banshee look like Pearl from Steven Universe. Or at least, as close as I can get. Here's some pics of Pearl as a reference: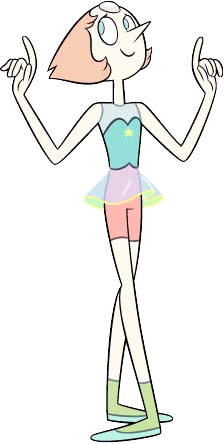 Of course I'm probably going to need an Orthos or Orthos Prime or something for the full effect (Though canonically (mild spoilers here) Pearl keeps a collection of swords so yeah). And maybe a brighter cyan color as opposed to the desaturated Classic colors...
right now I'm using the Valentine colors and the default Classic colors plus her Reverb helm to make Banshee look like Pearl.
Halloween and Valentine are pretty much the only Color Picker extensions I own right now (mostly because I do not have the money to buy platinum to buy new color picker extensions and even if I did I have no idea which one is best- I have a fondness for blue-purple/indigo colors so I'm leaning towards getting either the Infested or Twilight colors)
HM SAY, now I'm wondering if it would be possible to recreate the other two Crystal Gems in Warfrarf as well: